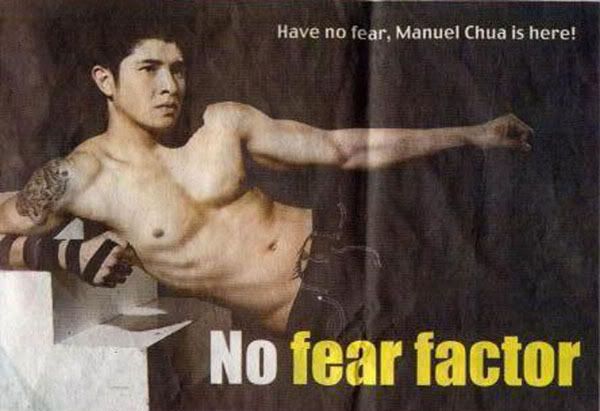 Manuel Chua of "Pinoy Fear Factor"
I always watch "Pinoy Pinoy Fear Factor" (Philippine Fear Factor) every night because of Manuel Chua, but lately, he was eliminated. He did all the stunts incredibly and he did a lots of world record. But that is life. It's just a game, but for me he is the best.
I was so sad, because of all the participants, he's the only one who amazed me in every stunt they did in Fear Factor. He's my
ultimate
… my all time favorite "participante".
I just hope to see him more in TV… as super hero. LOL